The Caregiver Foundation is pleased to be able to bring you an updated and comprehensive selection of items to aid you in your caregiving journey.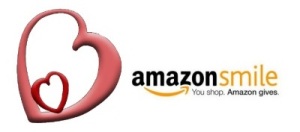 We have compiled hundreds of products, broken into the below categories, into our Caregiver Store hosted by Amazon. Clicking on each product will take you to the Amazon product page. A percentage of your purchases is automatically donated to our organization. We appreciate your support!

Accessories to elongate use of a vehicle for senior citizens and disabled adults.

Easy-to-use items that make use and removal comfortable and easy.

Large-button phones, security lights, alarms, reading assistive devices and much more!

Modified games and other recreational items that keep the mind and body active in a safe and comfortable environment (large-print playing cards, soft horseshoes, etcetera).

Special alarms, bed lifts, chair risers, reading equipment, and other safety items.

Useful gadgets and practical aids designed to help individuals maintain independence or to assist caregivers in providing quality and comfortable care.

Practical solutions for traveling with someone in need of caregiving.

Easy-to-use items for maintaining a clean and healthy body.