Caregivers are some of the most "up and at 'em" people around.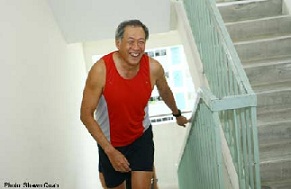 Cleaning, cooking, trips to the doctor, shopping, personal care tasks, and far more are the daily diet of most Caregivers.  But those activities may not translate into beneficial overall exercise.
It is important to keep our health in focus as we maintain our jobs as Caregivers. Having a routine that works our muscle groups, is aerobic and is easy enough for us to actually stick with it, is key to success.

In this publication you will find easy tips and examples of exercises that are practical: Exercises for Caregivers.