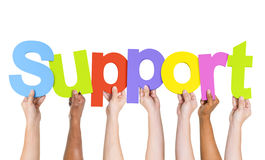 One of the hardest aspects of caregiving is feeling trapped in a situation that nobody else can possibly understand. Caregiving takes significant time and effort and it can be overwhelming at times. Caregiver burnout is not simply a term — it is an actual condition that is increasing almost faster than the population of seniors and disabled adults in need of care.
The Caregiver Foundation has teamed up with Hale Hauoli Hawai'i and shares facilitation of the Support Groups with Director, Kathy Wyatt.
You are not alone. Join one of our Caregiver Support groups to listen and learn from other professional and family caregivers, discuss your caregiving circumstances and stresses, and go through stress reduction tips and exercises with Executive Director Gary A. Powell. (If you would like to talk to someone privately, who will understand and help guide you, TCF also provides one-on-one and group support sessions in-office.)
TCF Caregiver Support Groups
Group
Date
Time
Place
Aiea/Pearl City
First Mondays
6:30-8:30 PM
Hale Hau'oli Adult Day Center
Honolulu
Last Thursdays
6-8 PM
Palolo Chinese Home – Farm Hall
Ko'olau
Third Tuesdays
7-9 PM
First Presbyterian Church of Honolulu (Ko'olau Golf Course Boardroom)
Pearl City
(starting January 2018; introductory meeting 12/10/2017)
Fourth Sundays
1-3 PM
Pearl City Public Library – meeting room
West Side
Second Tuesdays
7-9 PM
Ilima at Leihano
If there is not a group near you and you would like information on how to get one started, contact The Caregiver Foundation at (808) 625-3782 or email us to discuss establishing a new group in your community. It is not complicated and TCF will make material available and work to provide facilitators to assist your group.
You may also be interested in Respite Care for caregivers.
Other Support Groups