Whether you are a brand new caregiver, a family caregiver for a loved one, or a veteran of many years, the various training programs sponsored by The Caregiver Foundation provide valuable resources and information for those in care services.
Caregiver Boot Camp
A crash-course for family members about to become caregivers for loved ones. Twelve topics will be covered in four 90-minute sessions, including home modification and safety, medication management, nutrition and feeding issues, dealing with caregiver stress, Medicare/Medicaid, and end-of-life decisions.
Our last Caregiver Boot Camp was held in April 2016 at the Hale Hau'oli Adult Day Center. Read more about the Caregiver Boot Camp here.
If your organization would like to sponsor a Caregiver Boot Camp, contact us at (808) 625-3782 or email us.
Future Shock Workshop
Are you a new caregiver or seeking care services for a loved one? Are you planning for your own potential caregiving needs? This workshop helps you plan and prepare for caregiving needs before immediate services are required so you and your loved ones can receive the quality care you deserve free of financial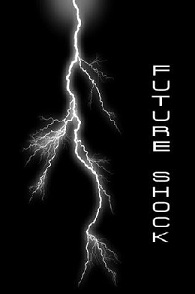 exploitation.
Contact us to find out when and where the next Future Shock workshop is being held.
The 27-Hour Caregiver
This two-hour workshop takes a look at the demands placed on caregivers who deal with an overwhelming amount of tasks in a single day. We provide resources on improving time management, balancing schedules, coordinating additional helping, dealing with stress, and finding time for yourself in the process.
This workshop is held on request at any location throughout the Hawaiian Islands. Contact us at (808) 625-3782 or email us.
The Slow Goodbye
Based on the soon-to-be-released book by Executive Director Gary A. Powell, this seminar addresses the changing role of caregiving through the aging process, dealing with conflicting emotions of guilt and obligation, how to deal with caring for a parent who did not care for you, and how to help the rest of your family face your new reality as a caregiver.
Powell became a caregiver for his grandfather as a teenager and he brings his deeply personal experiences as a resource for current and future caregivers and their families.
Contact us to find out when and where the next The Slow Goodbye talk is being held.
Other workshops/seminars we have available to the public:
Adult Day Care – Not baby sitting
Alzheimer's Disease – Honoring the Memory
At THEIR Age? (Sexual Issues in Caregiving)
Caregiver Emotions (guilt, anger, depression)
Caregiving Psychology
Caregiving Safety
Caregiving Stress
Children in Caregiving (concerns and responsibiilities)
Community Resources
Conservatorship Basics
Deciding for One Who Cannot
Dementia and Alzheimer's
Dementia and Alzheimer's – Second Phase
Developing a Caregiving Ministry
Driving and the Elderly
Eating and Feeding Issues
Economic issues (financing, estate, tax)
Elder Abuse
Emergency Planning
End of Life Decisions
Equipment and Caregiving aids
Family Dynamics in Caregiving
Financing Caregiving
Fractured Attention
Geriatric Doctors and Professionals in Caregiving
Guardianship Basics
Guarding the Past
Having the "Conversation"
Hiring an Independent Caregiver
Home Care Agency Options
Home Caregiving Renovations
Home Modification and Safety
Hospice Care
Is it Depression? Or something else?
Isn't that pretty? (Caregiver ethics)
Keep the kids from fighting (basic estate planning)
Legacy (It's about so much more than just money!)
Legal Issues
Legal Issues in Caregiving
Long Distance Caregiving
Long Term Care insurance
Making a Difference (helping Charities meet long term goals)
Making Choices for our Parents
Mandatory Reporters and Beyond
Medicaid and Medicare (they're not M&M's)
Money Matters
Passing on Memories (your personal story)
Preparing Yourself for Caregiving Needs
Promising the future (insurance and financial advisors workshop)
Quality vs. Quantity – balancing medical treatment with living
Recovering Wellness (Depression)
Respite Care
Resources for Caregivers at Home
Safe Return and Wandering Issues
Special Needs Planning
Special People have special needs (SNT)
Starting a Caregiver Support Group
Stress (Otherwise known as Caregiving)
Teens and Caregiving
The Caregiver Journey
The Language of Aging
Tools and Equipment for Caregiving
What's in a name? (Depends on who's using it – Identity Theft Prevention)
When to Choose a Facility
You are NOT the parent! (Maintaining proper respect)
If you are interested in any of these topics, contact us at (808) 625-3782 or email us.