Attorneys, Trustees, Conservators, Estate Administrators…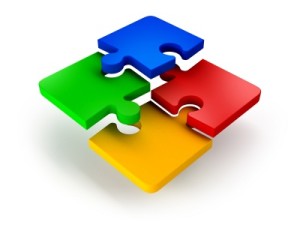 The Caregiver Foundation can make your life easier and your job more effective by:
Providing hands on care coordination services
Managing daily finances (bill paying and more…)
Coordinating and monitoring care providers
Managing transportation needs
Overseeing medical and other personal appointments
Monitoring physical and emotional needs
Being the personal link between you and your client
Serving as Successor Trustee or Conservator when resources fall below your effective threshold

The Caregiver Foundation already works with scores of Hawaii residents on all our Islands providing individual representation services (i.e., Durable Power of Attorney, Personal Representative, Guardian, Conservator, Trustee, Special Needs Trustee*) and has both the expertise and experience to provide you with the mechanics involved in carrying out the duties of Conservator, Trustee or Estate Administrator.  Intimately knowledgeable in the intricacies of this work and with experience in some of Hawaii's most difficult cases, TCF can be a valuable resource to you.

Working with a dedicated team, this non-profit group can help you deliver the promise embodied in your position as a Conservator, Trustee or Estate Administrator.  Members of both the National Guardianship Association and the American Association of Daily Money Managers, and the National Association of Social Workers, the members of our team are continually upgrading their skills and knowledge to effectively carry out the tasks that make your clients lives more secure and fulfilling.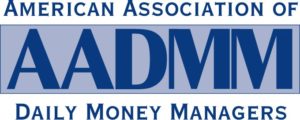 We are overseen by a sterling Board of Directors including recognized members of the Special Needs Alliance, the Hawaii Estate Planning Council, Hawaii Association of Insurance Professionals, Hawaii Association of Realtors, Healthcare Association of Hawaii, Hawaii Association of Public Accountants, Hawaii Association of Non Profits and other Organizations recognized as being involved with making Hawaii a better place for all our Citizens.

Quotes
"TCF has provided us with a cost effective and quality oriented service that helps us ensure our clients receive the attention they need. With TCF, we know their genuine care is coupled with real expertise and experience."

"Administering a SNT can be a complex and frustrating endeavor.  The professionalism and compassion of The Caregiver Foundation in working to meet the needs of our clients and understanding the application of Special Needs Trust funds helps us efficiently fulfill our role as Trustee."

"Being able to turn to TCF to provide and coordinate the multitude of services needed by our clients, from hoarding cleanup, personal assistance services, placement services, coordinating medical service needs to managing daily money needs and providing 24/7 contact points, is invaluable. TCF delivers extreme value for our clients."

With The Caregiver Foundation, you can focus on the larger application of duties as Estate Planner, Fiduciary, Conservator, Trustee or Estate Administrator knowing the details of your client's lives are being addressed in a most professional and effective manner.  Contact us by email at info@thecaregiverfoundation.org, or telephone Gary A. Powell to set up an in-depth look at how TCF can partner with you and your clients.

*Trustee, Guardian and Conservator appointments are through our Executive Director.

Links and Resources
Special Needs Planning Worksheets
Special People Have Special Needs – handout
Special Needs Trust – overview handout