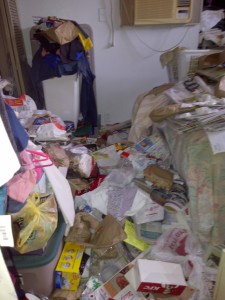 Due to Hawaii's high living costs and population density of seniors, many of our residents prefer aging at home. Living independently can be fine for most aging adults, but there are times when homes become unsafe environments. This may be the result of anything from hoarding habits or lack of access for assistive devices, such as wheelchairs. (Be sure to take a look at TCF's Senior Safety checklists for ensuring home environments are arranged for maximum senior safety, including fall prevention)
TCF helps to provide house organizing and restoration services to transform existing dwellings into livable spaces for the disabled and aging. To find out more contact info@thecaregiverfoundation.org or call us at 808-625-3782
A Personal Story
Bob F. from Kaimuki relayed this story to TCF:
"My dad keeps everything!
His house had gotten so full of stuff that he was sleeping on a quilt in the hallway. All the bedrooms were full to the ceiling. He begged me not to send him away and I promised I would figure something out. My sister and I started cleaning up the place and hauled 20 loads to the dump – they hardly made a dent and Dad fought us over every piece we pried out. We gave up and were in the process of deciding to sell the house and put Dad in a facility when a friend mentioned TCF and their Senior Organizing services. The cost seemed high at first! But compared to the cost of a facility it was actually cheap!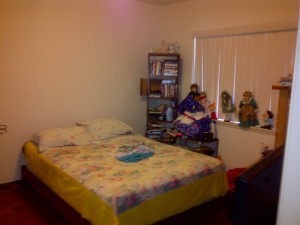 TCF brought in cleaning specialists who knew what to keep and what to get rid of. They coordinated with a professional safety inspector and lined up an electrician who brought things back into safe working order. A little bit of re-design inside and now Dad can manage most things himself. We have a monthly service now to make sure things don't pile up again."
If you would like to have estimates on having a job done professionally, contact TCF at (808) 625-3782 or info@thecaregiverfoundation.org and we will arrange with a provider to contact you!