The Richard E. Weimer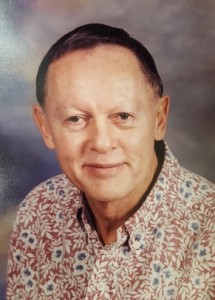 Stroke and Caregiver Assistance Fund

After suffering a stroke, you may be overwhelmed with confusion, concern, resentment, and a whole host of questions regarding what you should do next.  Richard E. Weimer established a fund designed to provide aid and support for stroke survivors. The Trustees of the Richard E. Weimer Trust understand the challenges that you might be faced with after suffering a stroke. Our goal is to help support the Stroke Survivor along with their family, friends, and caregivers, by helping to provide resources (not available from other programs i.e. Federal, State or County programs) to help in the aftermath of a Stroke. Such help might consist of direct services, advocacy, spiritual or emotional support, therapy or other forms of support.
Candidates from the Kalakaua 'Ohana Exercise Club seeking assistance and those from The First Presbyterian Church of Honolulu will receive priority in consideration.  Candidates or their Caregiver/Representative will complete an application and be evaluated by a professional case assessor.
The Richard E. Weimer Trust is committed to being part of the help for the individual and their families and loved ones. Some forms of help that might be provided included
Assistance with cost of Physical Therapy
Care coordination and long-term care management
Assistance with cost of Subacute Care Facility
Assistance with cost of Skilled Nursing Facility
Assistance with cost of Residential Care Facility
Assistance with cost of Home Care
Assistance with cost of home modifications
Assistance with cost of adaptive equipment and supplies
If you have suffered from stroke and need additional resources catered to your particular case, please call The Caregiver Foundation at (808) 625-3782 for an initial discussion.  A professional Care Coordinator will listen to your case, offer suggestions, and assist you with an application if appropriate.  Applications are then submitted to the Trustees who determine whether support is available and in what kind and what amount.
Complete an application here:  https://form.jotform.com/60245992212150
or telephone 808-625-3782 to discuss your situation.
Other Resources that may be helpful to you and your circle of care can be found at The Caregiver Foundation website :  http://thecaregiverfoundation.org/stroke